Awards
Awards will be given out to the individual winners of each event.
A set of Concept II "Slides" will also be given out to the crew who is closest to their Divisional Record in the Slide event.
The winners of the Masters, Senior, and Veterans events will also win a membership with one of our sponsors Masters Rowing Association.
In addition, up to four trips will be provided by Concept II to the CRASH B Sprints. To be eligible, a rower must meet and surpass the below time standards (below) to represent their club and the Main Line Slide at the CRASH B Sprints in Boston, MA on February 20,2000.
| | | |
| --- | --- | --- |
| | WOMEN | MEN |
| AGE/WEIGHT | 2000 Q-TIME | 2000 Q-TIME |
| 13-18 H | 7:08 | 6:08 |
| 13-18 L | 7:33 | 6:29 |
| | | |
| INTERNATIONAL | | |
| 19-29 H | 6:46 | 5:50 |
| 19-29 L | 7:12 | 6:15 |
| | | |
| COLLEGIATE* open to USA college students only | | |
| 19-29 H | 6:57 | 5:59 |
| 19-29 L | 7:28 | 6:20 |
| | | |
| 30-39 H | 6:59 | 5:54 |
| 30-39 L | 7:20 | 6:16 |
| 40-49 H | 7:18 | 6:08 |
| 40-49 L | 7:50 | 6:38 |
| 50-59 H | 7:48 | 6:27 |
| 50-59 L | 8:13 | 6:52 |
| 60-69 H | 8:35 | 6:47 |
| 60-69 L | 8:53 | 7:06 |
| 70-79 H | 9:11 | 7:24 |
| 70-79L | 9:59 | 7:48 |
| 80-89 H | 10:14 | 8:37 |
| 80-89 L | 13:00 | 8:28 |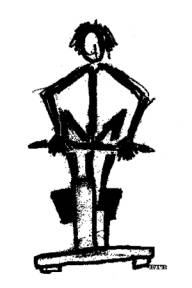 HOME | Info | Rules | Registration | Waiver | Events | Awards | Directions | Links | Volunteers