General Information
The Main Line Slide: Philadelphia Indoor Rowing Championships is the Philadelphia area Concept II satellite regatta for the C.R.A.S.H. B Sprints. Hosted by Villanova University Crew, the indoor regatta will take place in the Jake Nevin Fieldhouse in Villanova, PA on January 29, 2000.
The Main Line Slide will allow for competition in events for men and women, heavyweight and lightweight, from the Junior ranks up through Veterans. But most importantly, the Main Line Slide will host the first ever competition to use the Slides by Concept II.
As a separate entry, an organization's Crew (8), will qualify individually to the final in which all 8 will compete on the slides as a complete crew. The crew who is closest (percentage off) to the Record Time for their category will WIN the set of slides for an 8 for their organization (a $1200 value).
With the addition of Masters Rowing Association to our list of major sponsors, winners of the Master, Senior, and Veteran events will win a year's membership to the organization.
A number of new Concept II Model C ergs will be available for sale after their use in the indoor regatta. The price for these will be $695 each. Villanova Crew will also be selling some of their older Model C's as well for $600 each. If you are interested in purchasing one of these ergs, please send an email to MainLineSlide@hotmail.com.
About Villanova- Established in 1842, Villanova University is a nationally known catholic university. The university has around 6,000 undergraduate students across four colleges. The crews from Villanova have left their mark in the rowing community as well; by claiming the last three Overall Point Trophies at the Dad Vail Regatta, competing in the finals of two events at the prestigious Henley Regatta, and in 1998, winning the National Championship in the Women's Varsity Lightweight 8.
About Jake Nevin Fieldhouse- Jake Nevin currently houses many offices of the athletic department department staff. Completed in 1932, the fieldhouse served as the main gymnasium of the university until the mid 1980s when The Pavilion was built.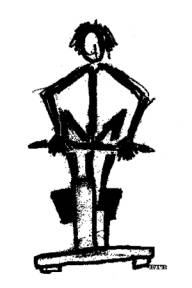 HOME | Info | Rules | Registration | Waiver | Events | Awards | Directions | Links | Volunteers